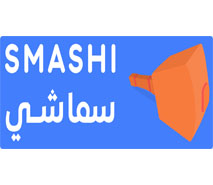 SMASHI TV
"The First Live Streaming Business Channel For The Arab World'
SMASHI TV is a business news network streaming live from the heart of the Arab world, covering the most innovative products, services and technologies changing our lives. SMASHI is a mindset; it's for the driven, the dreamers and the doers.

For The Driven, The Dreamers, The Doers"