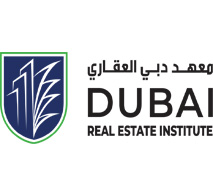 DUBAI REAL ESTATE INSTITUTE
"Dubai Real Estate Institute (DREI) is a world-class educational institute that brings together thousands of trainees and graduates of real estate professionals of all nationalities every year. DREI is the leading institute in the MENA region to provide resources, curricula, courses and advanced training programmes in cooperation with internationally recognised universities, institutions and organisations with the aim of spreading knowledge and awareness, and keeping abreast of developments in the real estate market locally, regionally, and globally.
DREI aims to spread thought, awareness and real estate culture and identify the ways, frameworks and skills of dealing between different stakeholders in the real estate field, including investors, tenants, brokers and others. DREI's goal has always been to educate people in real estate sector and be the leading academic reference locally and globally.
DREI offers locally and internationally accredited certificates and helps trainees to have a strong foundation and understand the different aspects of real estate business.
DREI takes the initiative to become pioneering and innovative in all aspects and provide accurate information, research and consultancy when needed, and seek continuous contact with all parties concerned to learn different opinions and adopt what is appropriate in the development of the Institute.
"