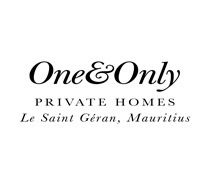 ONE&ONLY VILLAS AT St GERAN - REMAX 24
An island sanctuary to call HOME.

Introducing the One & Only Private Homes at Le St Géran, a limited collection of 52 unequalled private homes in Mauritius. One&Only invites you to own a slice of its tropical paradise, a once-in-a-lifetime freehold beachfront property investment to be treasured for generations to come.

An exclusive collection of 2, 3 ,4, 5 and 6-bedroom homes. Available in five different layouts with your choice of two distinct architectural styles, each home has been carefully designed for the ultimate in comfort and style. Graced with large private pools, shaded terraces and generous secluded gardens, they are havens of peace to eclipse
all others.

The Private Homes at One&Only Le Saint Géran have been designed to be in easy reach of our resort's myriad facilities and attractions, no matter which type of unit you invest in.

YOUR ACCESS TO RESORT FACILITIES AND BEACHES

As a private home owner, you will benefit from access to the natural beauty, vibrant spaces and enthralling entertainment of a world-class resort, right on your doorstep. And because everything is within a short 5-10 minutes walk from your home, you never
have to go far to experience the best of the iconic One&Only Le Saint Géran.
---
Visit Website