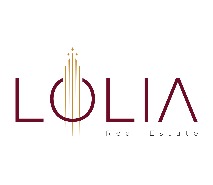 LOLIA REAL ESTATE
The word "Lolia" was extracted from the Arabic word "Lulu". This word means Pearls which was traditionally famous in Gulf Countries as the locals used to dive for pearls and then sell it in the market to make a living.
Our company was named "Lolia" to represents our persona as one of the few and Unique Emirati Brokerage companies here in United Arab Emirates, from the heart of Dubai. The company established by two Emirati Ladies which brings an added value and unique touch of the real estate market from local perspective to bring the originally and specialty to our clients through the properties that we carefully select and advertise.
The company was established during the property market crisis in 2008 as we understand the key to success and sustainability that replays in providing high customer service and focus on customers satisfaction.
We truly believe that the best way to predict the future is to create it. Therefore, we provide a whole array of impressive and personalized property options to our clients in UAE and around the world. On the surface our story is deceptively simple, but exactly how we give it life is highly sophisticated. Collaborating with our extraordinary developer clientele, we create desire and demand for luxury real estate in the great financial, social, cultural and recreational capitals of the world. Like the world class architects and designers, they select, this new wave of developers is dedicated to crafting the most geometrically inspiring and emotionally moving structures imaginable.
Lolia Real Estate Brokers Continues to grow both regionally and internationally by providing consistent, reliable and professional services. Dealing with our clients revolves around the clients experience and satisfaction being the cornerstone of everything that we do.
---
Visit Website