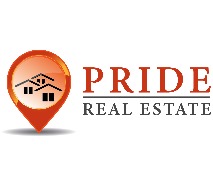 PRIDE REAL ESTATE
As agents in sales and leasing, we offer a complete and professional approach to your real estate requirements. Pride Real Estate LLC signifies an energetic and contemporary future in property services.

We like to think different and be different, but we combine that with our traditional and familiar practices of providing no nonsense, honest advice and service. We offer an advanced and innovative approach towards real estate and how to market, lease and sell property using new and progressive marketing platforms and methods, particularly within the ever-expanding digital era of marketing and all that it has to offer.

At Pride Real Estate, we love talking about real estate and connecting with people from all walks of life. We would invite anyone to drop in, speak to our team and see what we are all about!
---
Visit Website