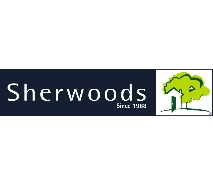 SHERWOODS INTERNATIONAL
Sherwoods International Property was founded in London in 1988 by CEO Iseeb Rehman, who remains at the helm today. Initially the company looked after the real estate needs of private bankers in London, but its rapid success soon meant that Iseeb opened Sherwoods' operational headquarters in Dubai. Here the business evolved to cater for expatriates of the UAE and wider Gulf States looking for real estate opportunities in London.

We operate in multiple global locations and provide a comprehensive range of property services. We can bring over 3 decades of experience to the table in all aspects of property acquisition and management. We know the markets like no one else and we also know the right people.

Our services include acting on behalf of our clients to:
• Acquire personal residences
• Acquire commercial premises
• Acquire office accommodation
• Acquire properties for investment purposes and building investment portfolios
• Lettings
• Management (block management and development management)

Our innovative approach to real estate sales, provides both buyers and sellers with the optimum benefit from their investment by ensuring they are matched with their ideal property. Our property investment services aim to meet every aspect of real estate investment from locating your ideal property to finance, insurance, legal services, sales and managing your real estate assets. We also have special advisory services for sovereign developers, as well as private independent developers. In the UK, our services extend further to legal and tax advisory services.
---
Visit Website