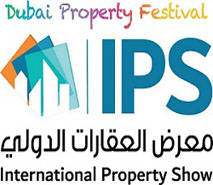 INTERNATIONAL PROPERTY SHOW
"The International Property Show (IPS) is the Middle East's Biggest Property Sales Platform for local and international real estate markets. This year, IPS is launching a special digital edition to be held on 12th November on their hosted virtual venue – Events10x. IPS is a Mega Property Sales Platform where exclusive deals to investors will be offered during the full day event. It will enable developers to sell their project offerings digitally at much lower prices attractive to property seekers looking to explore from a wide array of properties. International Property Show remains committed to offering endless possibilities to you through this digital platform. It is the best place to meet and do business with top-tier investors and property professionals from across the globe. The show is the only event of its kind that allows retail sale and purchases for both local and international properties.

Let's e-meet and discuss the state of real estate to prepare industry rebound, ignite new avenues, and most importantly support the investment community."